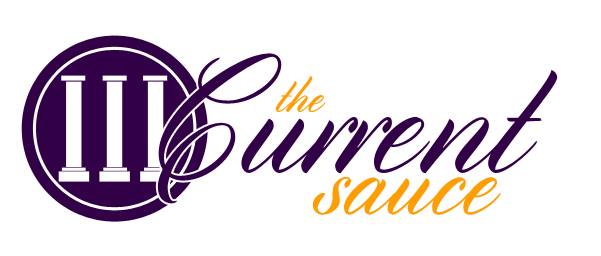 Post Classifieds
Fall Fest: giving a whole new meaning to Toys for Tots
By Andrew Bordelon
On November 15, 2011
NSU students "twist up the semester" at Helping Hands Fall Fest, Thursday night. The event gave students the opportunity to relax before finals and donate the $1 admission fee to the charity, Toys for Tots. Photo by Jamie Flanagan
Dancing, games and an overall fun atmosphere filled the Friedman Student Union Ballroom last Thursday night as a result of Fall Fest put on by NSU's Helping Hands.
"Discover the Kid in You" was this year's theme, and it was easy to see students find the kid in themselves as they played simple games like UNO, beanbag toss and musical chairs to name just a few.
All of the games helped serve their purpose in making Fall Fest, "a fun break in the semester," senior English education major Sharonica Garrison said.
She still saw Fall Fest as a helpful kind of relaxation before finals after participating in the event since her freshman year. Garrison said her favorite part of Fall Fest was the music.
As different songs were played, the dance floor filled and thinned out sporadically as different groups of friends danced together, but it was never bare for longer than the time it took to change songs.
Angel Johnson, junior psychology major, as if out of reflex, leaped from the table she was sitting on and joined in the synchronized dancing when one song came on.
People that sat in chairs for the past fifteen minutes simply got up and covered the dance floor.
If one glanced over the crowd, he could have seen young and old alike "backing it up" while igniting that small spark of childhood that Helping Hands wanted everyone to recapture.
Johnson explained how several different RSOs contributed to make the event a success.
Helping Hands could take much of the credit since nearly all of its members are a part of many RSOs on campus, like those that took part in Fall Fest.
The NSU Angels, PLP, SAB and Alpha Phi Alpha Fraternity Incorporated were just a few of the student organizations that agreed to take part in the event by providing a game.
The SGA helped "twist" up some childhood memories by providing the game TWISTER and combining six whole game sheets to form the giant cluster of students.
SAB set up a PLINKO game run by sophomore biology major and Helping Hands member, Darrell Favis.
"It's always fun," he said. "It brings the kid out in everybody."
Another student that had fun while working was sophomore biology major Shadrielle Robbins.
Last week's festival was the first one she had been to since she joined Helping Hands.
Robbins explained that the organization would use different committees to ensure the many aspects of hosting the event were taken care of.
The refreshments and decorations committees, for example, were two committees that kept the kid-like, happy atmosphere going with candy for sugar rushes and colored balloons just for fun.
One student in charge of the event as a whole was the Fall Fest Chairman, Lamario Fortson, freshman secondary education major.
Fortson joined Helping Hands less than three months ago and immediately wanted to get involved.
Fortson, with the help of the Helping Hands Fall Fest committee, coordinated with the different RSOs that participated.
"Some organizations didn't show up," he said. "We had that problem, but we we're still having fun."
Fortson also stated that the other Helping Hands committees, "were so much help", and that the event would not have been successful without them.
One major contributor glided across the dance floor in a mother-son dance.
Mrs. Jamie Flanagan, advisor and instructor in the Student Support Services, and her son, Dez Williams, sophomore industrial engineer technology major, swayed together on the dance floor to a slow song while attendees watched.
Flanagan has enjoyed serving as the Helping Hands advisor since 2008, and she has been helping with Fall Fest since 2005.
Fall Fest originally began at a local elementary school, but eventually the school started hosting the event itself.
Helping Hands decided to continue to put on Fall Fest for NSU students instead of cancelling it for good, Flanagan said.
Since then, the theme of Fall Fest has revolved around a fun, kid-like attitude to help students relax before finals and, "let their hair down," she said.
Flanagan stated that the event is fun from the faculty perspective as well.
"It allows us to bond with them informally and watch them have a good time," she said."
Flanagan explained that Helping Hands will donate the $1 admission charge at Fall Fest to buy toys for Toys for Tots.
This will add to several other donations the organization has made, including but not limited to: $900 to a Relay for Life team, giving shoeboxes for soldiers with Westside Baptist Church and helping the Natchitoches Magnet School with its annual fundraiser.
Get Top Stories Delivered Weekly
From Around the Web
Recent nsucurrentsauce News Articles
Waking up with The Asia Project
"Awakening," a poem performed by The Asia Project, is what most people experienced after leaving the duo's spoken word SAB hosted...
Letter From the Editor: Jane Gibby
Reminiscing about my time as Current Sauce editor all those years ago, one of things that really stands out is switching over to the new...
Discuss This Article
MOST POPULAR NSUCURRENTSAUCE NEWS
GET TOP STORIES DELIVERED WEEKLY
RECENT NSUCURRENTSAUCE CLASSIFIEDS
HOUSING

JOBS

FOR SALE

TUTORS