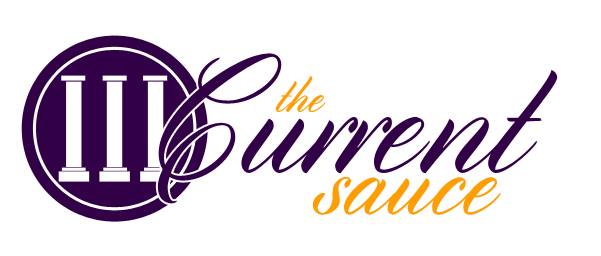 Post Classifieds
Local ladies light up the Thicker than a Snicker pageant
By Current Sauce
On October 19, 2006
Psychology major Kendra Tate was named the winner of the first Miss Thicker than a Snicker pageant, presented Oct. 11 by the African American Caucus. Tequilla Williams, senior business administration major and chairperson of the pageant committee, said, "Considering this is our first pageant, there was a great turnout."

The inspiration for this event came from the television show "F.A.T (Fabulous And Thick) Chance," which airs on the Oxygen Network.

The AAC had to bring in more seats as guests arrived for the event. Williams, the participants and other AAC members worked on this event for three weeks. They used Facebook, flyers and word of mouth to get people involved.

"This event took many sleepless nights, several trips to Shreveport and countless nights in Wal-Mart," Williams said.

Senior criminal justice and sociology major and president of AAC Michel Johnson said, "AAC wanted to celebrate plus-sized women because they are a part of our culture. And who is to say a size two is normal and a size 14 is not beautiful?"

The eight contestants were judged in the categories of casual attire, business attire, formal wear and lingerie. There was also a question and answer portion.

The entertainment segment of the show was inspired by comedian and actress Monique's dance performance to the song "Crazy in Love" by Beyonce Knowles at the 2004 BET awards. These ladies were not afraid to flaunt the essence of femininity in their full-figured physique.

During the question and answer segment, Tate was asked why she participated in the pageant. Tate responded, "By showing myself outside and in, maybe I can be an inspiration to others."

After being crowned Miss Thicker than a Snicker Tate said, "I'm extremely excited. It is hard being a plus-sized woman. This pageant was a major confidence booster."

Amiel Holland-Briggs, junior music vocal performance major, said, "Toni (Celestin) did an excellent job, and she was on top of her game."

All of the contestants showed that they were on top of the latest fashion.

Biology major Tesha Daigre evoked a cheer from the audience during the lingerie segment with a teasing act.

"I am very quiet. I was getting out of my comfort zone. I am just letting everyone know that I have a little bit of a wild side," Daigre said.

Jeffrey Mathews, director of student activities and organizations, received a call from an individual who was concerned about the lingerie portion of the competition.

Mathews called Williams before the event began to make sure the lingerie portion of the show would be tasteful "The call had nothing to do with the clientele of the pageant. If the Lady of the Bracelet pageant had a lingerie segment I would get calls," Mathews said. "I called Tequilla to protect AAC from getting themselves in a bind."

The music skipped during a few songs and one contestant fell, but there were no wardrobe malfunctions.

Business administration major Toni Celestin, winner of the people's choice award, said, "I'm not ready for the Lady of the Bracelet pageant yet. This is my last year here, and I just wanted to do something fun."

Jeremy Neal, president of Upsilon Phi Upsilon, said, "All women are beautiful, so why discriminate against the big, beautiful ones?"

The event helped to build funds for next semester's non-greek step show. The winners of the Upsilon Phi Upsilon raffle were also announced at the pageant.
Get Top Stories Delivered Weekly
Recent nsucurrentsauce News Articles
Waking up with The Asia Project
"Awakening," a poem performed by The Asia Project, is what most people experienced after leaving the duo's spoken word SAB hosted...
Letter From the Editor: Jane Gibby
Reminiscing about my time as Current Sauce editor all those years ago, one of things that really stands out is switching over to the new...
Discuss This Article
MOST POPULAR NSUCURRENTSAUCE
GET TOP STORIES DELIVERED WEEKLY
RECENT NSUCURRENTSAUCE CLASSIFIEDS
HOUSING

JOBS

FOR SALE

TUTORS