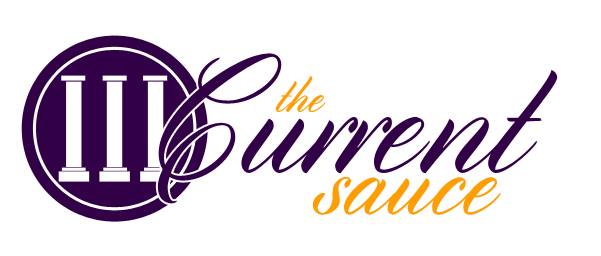 Post Classifieds
University Place thefts still unsolved mystery
By Jim Mustian and David Royal
On March 19, 2008
Almost four months after a series of burglaries at University Place - in which nearly half of an entire floor of students lost an estimated $3,300 worth of computers, televisions and other electronics combined - NSU Police are still searching for answers in a case that has yielded few suspects and caused concern for students whose options are quickly dwindling as NSU completes the privatization of housing. According to police reports obtained this week by The Current Sauce, at least eight students' University Place apartments were burglarized last semester during the Thanksgiving holiday. Video game systems, movies, cash, and a guitar and amplifier were also among the items reported missing. Although each of the students reported having locked up before leaving, no signs of forced entry were detected in any of the rooms, suggesting the doors had been opened with keys. The students have not received any compensation for their losses.

In the months following the burglaries, NSU police were unwilling to discuss the details surrounding the case, fearing that the publicizing of the incident could hamper officials' ability to make any progress. The reports - which were not redacted but detached from their accompanying complainant statements - marked their first acquiescence to share information after initially declining to release the records or answer any questions.

Police Chief Rickie Williams said recently that police thought the burglaries might have originated as a prank by a fraternity. In an interview, he said he thought the incident had occurred during the Mardi Gras holiday in February.

Detective Doug Prescott of the NSU Police said Monday that the burglaries during Thanksgiving were isolated and that no other police reports have been filed recently regarding theft or other criminal activity at the apartment-style housing complexes.

The managing director of University Place, Stephanie Dyjack, agreed to review a list of questions regarding the break-ins but then declined to respond, saying she was not authorized to provide any information during the investigation.

Community assistants (CAs) and other University Place staff also said they were told not to discuss details of the burglaries. A Century Campus Housing official, Kirby Hargis, said he detected "no indication of negligence" on the part of NSU Police or University Place staff. He also suggested that the property might not have been stolen and that the allegations of theft could be fabricated.

"What happened is not clear cut," he said.

Hargis added that students had been warned of the risk of theft in their leases and told not to leave behind valuables during holidays.

In interviews, some of the students who filed police reports said they were disappointed with University Place's reaction to the break-ins, particularly because they suspected the involvement of maintenance or other staff members who, perhaps, had keys to the rooms.

Kevin Clarkston, who reported a $650 stolen computer, said University Place staff had been cooperative but continually referred him to NSU Police.

"They told me to give them a few months," he said.

Clarkston said the locks had been changed shortly after the burglary and that he was told officials were reviewing surveillance footage for clues.

Another tenant, who preferred not to be identified, said he was upset that University Place seemed disengaged and unapologetic after his $500 computer monitor was taken. He said he is relocating next semester after his current lease expires, noting that a price increase had also played a role in his decision.

Amanda Duncil, who reported a missing Nintendo Wii system and accessories, listed several security concerns including a lack of cameras. She also said some rooms were easy to get into because the door hinges were on the hall side of the frame and security gates are often left propped open. Duncil said she would remain at University Place but move to the new facility upon its completion in the fall, adding that she hopes it provides better security.

"I don't feel safe when I'm here," she said. "And every time I go away for a holiday, I have to pack my entire room because I don't want it to get stolen again. It's such a hassle."

The unresolved burglaries have raised questions regarding the security of the privatized housing complexes at a time when NSU is finalizing the transfer of its housing operations to Century Campus Housing Management. As of Fall 2008, students lacking enough credits or an exemption - as mandated by University of Louisiana System regulations - are required to live in University Columns or University Place (I or II).

In a focus group recently conducted by housing officials, students cited a lack of security cameras and malfunctioning gates as contributors to what the group described as "rampant theft" at the Columns and University Place.

Campus security has also not escaped the attention of the Student Government Association this semester. Commissioner of Student Affairs Cody Bourque said the SGA is working closely with campus housing to "reduce the neglecting of students in the future," referring to some concerns raised by senators in respect to safety and the coming privatization. While the SGA "can only make recommendations," Bourque said the organization is in "the ground stages" of motivating a sense of community to prevent break-ins.

In assessing student opinions on the nascent privatized housing and other matters, the SGA recently sent a survey to around 4,000 students email accounts. Bourque said Monday he had received just 60 responses. He attributed the lack of participation in part to technical problems.
Get Top Stories Delivered Weekly
Recent nsucurrentsauce News Articles
Waking up with The Asia Project
"Awakening," a poem performed by The Asia Project, is what most people experienced after leaving the duo's spoken word SAB hosted...
Letter From the Editor: Jane Gibby
Reminiscing about my time as Current Sauce editor all those years ago, one of things that really stands out is switching over to the new...
Discuss This Article
MOST POPULAR NSUCURRENTSAUCE
GET TOP STORIES DELIVERED WEEKLY
RECENT NSUCURRENTSAUCE CLASSIFIEDS
HOUSING

JOBS

FOR SALE

TUTORS