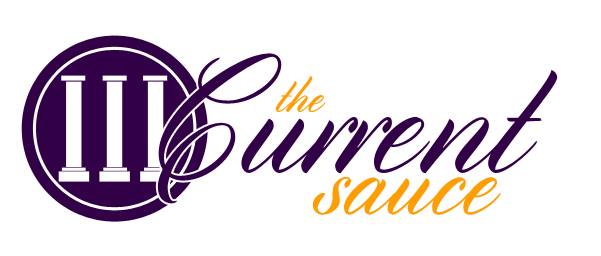 Post Classifieds
Atherton on cancer, safety and smoking
By Erich Tanner
On November 15, 2011
Dr. Jack Atherton. Submitted photo.
A discussion is going on in regards to making Northwestern State University a 100% smoke-free campus. To help move the discussion along, a Campus Tobacco Task Force was appointed to make policy recommendations to the President and his cabinet.
The topic will be discussed over the next several months, so it made sense to interview the Faculty Senate President, Dr. Jack Atherton.
It would have been enough for him to voice his opinion about the issue, but Dr. Atherton, as you may or may not know, is also a cancer survivor. I had not spoken with Dr. Atherton prior to the interview so I did not know what to expect.
Let's say I was pleasantly surprised to find an opinionated individual whose views were not based on emotion but on reasonable thinking and a strong will to carry out education in the most responsible way possible.
His reasonable nature was evident as he related his longtime interaction with secondhand smoke. "I grew up in a household of smokers. My parents exposed me to it, as did friends and neighbors, at church, in the community; it was part of the culture.
"I can't be angry at them. They cared very much for me. They just didn't know. I went and worked in prisons, a smoke filled world, and to make extra money I bartended in another smoke filled environment." It may have been just a part of the culture but it became much more when he was diagnosed with cancer.
The type of cancer Dr. Atherton was diagnosed with was squamous cell carcinoma. It is "the type of cancer smokers and dippers get," but he assured me he had neither smoked nor dipped.
Dr. Atherton believes it was the smoked filled spaces he moved through during his life that led to the development of a cancer so commonly found in tobacco users. Even with this knowledge, it is a not a subject he allows emotion to control.
According to Dr. Atherton, it is not an issue of freedom and rights so much as it is about safety, and the responsibility he and the university have to ensure a healthy place to work and learn.
Dr. Atherton recognizes there are policies in place already at NSU and in society to ensure safety. These policies range from restrictions on noise levels to regulations in dealing with substances such as asbestos, but somehow it seems acceptable to disperse toxins from burning cigarettes into the air.
He admits he does not like government control; however Dr. Atherton stated, "When individuals are infringing on me and others indiscriminately, if the government does not protect the public, it is not doing its job."
And while he believes "the simplest of solutions is for people to respect the rights and spaces of others," I would argue smoking is an activity that by its nature invades the rights and spaces of others.
This idea of protection, Dr. Atherton says, is "a duty care the University owes to all on campus and it is the University's obligation to maintain a safe environment." He believes that smoking is not a right but a privilege.
The right infringed upon is the right to breathe clean air. It is, as he says, "a duty" owed to all individuals on campus including the K-12 students who may be negatively influenced by adults who model smoking behavior.
It is my understanding that state law prohibits smoking on K-12 school campuses. This does not demonstrate positive leadership. Indeed, change is difficult but to abandon what we know about the detrimental health effects of smoking would be irresponsible.
Dr. Atherton experienced this change firsthand while holding the position of warden in a federal prison and went on to describe the smooth transition. Concerning the banning of smoking in his prison he told me, "We knew no-smoking was coming. We were given a date it would be prohibited by, as I recall twelve to fifteen months down the road. Washington let the prisons decide how to do it."
He went on to describe the implementation period he set up which included cessation services, education, awareness to change.
Several staff members took it as an opportunity to quit while the prisoners accepted the change because they knew it was going to happen regardless. It was as smooth as it could be and it can be the same at NSU as well.
This is an opportunity for NSU to move into a leadership role, both regionally and nationally. Currently over 586 universities and colleges across the nation have gone smoke-free, a 3156% increase since 2005 (ANRF, 2011).
Isn't it time NSU joins the list of colleges and universities that have recognized the need to improve the safety and health of their campus environment?
Get Top Stories Delivered Weekly
Recent nsucurrentsauce News Articles
Waking up with The Asia Project
"Awakening," a poem performed by The Asia Project, is what most people experienced after leaving the duo's spoken word SAB hosted...
Letter From the Editor: Jane Gibby
Reminiscing about my time as Current Sauce editor all those years ago, one of things that really stands out is switching over to the new...
Discuss This Article
MOST POPULAR NSUCURRENTSAUCE
GET TOP STORIES DELIVERED WEEKLY
RECENT NSUCURRENTSAUCE CLASSIFIEDS
HOUSING

JOBS

FOR SALE

TUTORS