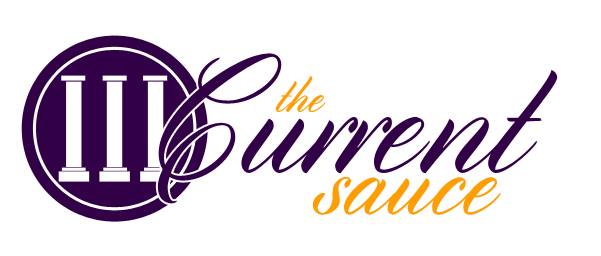 Post Classifieds
Keep the Chief?
In Texas, students, faculty and community clash over the biggest trophy in football
By Patrick West
On April 15, 2004
Northwestern State University and Stephen F. Austin University usually fight over who gets to bring Chief Caddo home every year on the football field, but two groups at SFA have been fighting off the field over the traditional statue and whether or not it should even exist.The fight over Chief Caddo is between the Caddo Indian nation with support from some college professors against the Young Conservatives of Texas at SFA. The controversy is whether or not the statue is degrading to Native Americans.

Chief Caddo is a football tradition between NSU and SFA that started 44 years ago. After the decision to make a statue in 1960, NSU and SFA decided the loser of their 1961 game would have a tree chopped down from its nearby forest to be sent to the winning school, who would have a statue carved.

The Demons won that 1961 match-up 35-19, and SFA delivered a one-ton black gum tree to NSU.

The black gum was then carved into Chief Caddo which is 7'6" tall and weighs 320 pounds.

The wooden statue is awarded to the winner of each year's NSU and SFA game and is symbolic of the kinship between the cities of Natchitoches and Nacogdoches.

The statue was named Chief Caddo to honor the Native American tribe that first settled the two communities.

One argument from the Caddo Nation and professors opposed to the statue is that Chief Caddo is just a myth. The legend of Chief Caddo is he had two sons, Natchitoches and Nacogdoches, and one walked south while the other walked west.

Where the two sons stopped is where the cities were supposedly established. The statue was then carved to honor this great Chief whose two sons founded Nacogdoches and Natchitoches.

James Corbin, professor of anthropology at SFA, said the myth is a fictional story started sometime in the 1920s or '30s which was revamped in '60s when they carved this statue.

"This statue didn't have a name until 1960, so when someone tells me they are honoring this great chief, I am like 'pfffft,'" Corbin said.

"That's a legend we don't go by," Caddo nation member Bobby Gonzales said. "We don't have any legends about that in our oral history."

Another argument against the statue is how Chief Caddo is degrading to Native Americans.

"It belittles American Indians, be it Chief Caddo or Crazy Horse," said Paul Arnold, SFA acting director Office of Indian Affairs.

Eva Pack, SFA assistant coordinator of the Multicultural Center and advisor of the Native American Student Association, said that when she looks at the statue, she does not feel like it is anything for her or Native Americans to be proud of.

"It is not something I want to be portrayed as," Pack said. "This is not the view I want people to have of Native Americans."

Pack also said that Native Americans should not be portrayed as statues, mascots or trophies because they are people.

"We are not against tradition," Pack said. "We are against this stereotypical view of Native Americans."

The Young Conservatives of Texas at SFA are fighting the opposition to the statue and would like to keep the Chief Caddo tradition.

Kenneth Martin, campaigns director of Young Conservatives of Texas at SFA, and Elliot Griffin, member of Young Conservatives, said when the opposition presented their case to the Board of Regents in Texas, the Young Conservatives found out about it.

Griffin said the presentation was about how the tradition should be excommunicated from SFA.

"I find it really offensive because Chief Caddo wasn't created in any derogatory intent," Griffin said. "I believe if something is not derogatory, then to take it away is pure censorship."

Martin and Griffin then started up a Web site called keepthechief.com for students and faculty members who are for the tradition to voice their opinions. Through the Web site, Martin and Griffin have been able to get supporters to sign a petition showing they want to keep Chief Caddo.

"I believe we have 500 signatures so far," Martin said. "Our original goal was to have 1,000 signatures, but we think we can get more, probably closer to 1,500."

Martin said the petition drive is the only feasible way to show that there are a lot of students on campus who are in support of the statue.

Martin also said he thinks the Board of Regents supports Chief Caddo and that they want to keep it around because they want to do what is best for the students.

Another topic in this debate is the appearance of Chief Caddo. Both sides said the statue looks nothing like the Caddo Nation, but a Plains Warrior instead.

"We don't look that way," Pack said. "It is not even a accurate depiction of the Caddo people. It has a Plains Indian hair dress and the clothes are not Caddo."

Elliot said no matter if Chief Caddo stays or goes, he needs to be changed to look like a Caddo Indian.

"If we are going to use the myth, then the recreation is something I support fully," Elliot said.

Both sides of the opposition understand the opinions and reasons why they are fighting to get rid of or keep the statue.

Griffin said he respected the opposition's opinion but believes it is a radical opinion from a small majority of a minority.

"I can see why they (the professors) are offended, but if they were Caddo Indians themselves then I would believe their opinion that much more," Griffin said. "I view their opinion as wanting something to complain about because they are not Caddo and it is almost moot for them to complain about this."

The Caddo Nation said in a letter addressed to SFA that they are totally opposed to the statue, find it offensive and want SFA to get rid of the statue all together.

The Chief Caddo controversy will be over on April 20 when the Texas Board of Regents meet to decide the fate of the statue.

NSU has had a small role in the Chief Caddo controversy because SFA wants to deal with the controversy themselves.

SFA officials said after a decision is made, NSU could get involved and decide what they want to do with the statue.
Get Top Stories Delivered Weekly
Recent nsucurrentsauce News Articles
Waking up with The Asia Project
"Awakening," a poem performed by The Asia Project, is what most people experienced after leaving the duo's spoken word SAB hosted...
Letter From the Editor: Jane Gibby
Reminiscing about my time as Current Sauce editor all those years ago, one of things that really stands out is switching over to the new...
Discuss This Article
MOST POPULAR NSUCURRENTSAUCE
GET TOP STORIES DELIVERED WEEKLY
RECENT NSUCURRENTSAUCE CLASSIFIEDS
HOUSING

JOBS

FOR SALE

TUTORS